Jennifer Adams
Office Manager
Jennifer holds a Bachelor's Degree in Psychology, as well as an Applied Information Technology Diploma from ITI, providing her with a unique perspective on client and candidate needs, as well as the overall customer experience related to a variety of fields including Administration, Customer Service and IT.  She possesses over thirteen (13) years of experience in a variety of Recruiting and Human Resource roles; working with both the public and private sectors, enabling her to see "the whole picture" related to the staffing process.
After ten (10) years working in Ontario, Jennifer finally made the move back home to Atlantic Canada where she began her career with Strictly Staffing Inc.  Currently, Jennifer specializes in the recruitment and placement of Executive Level and Administrative Professionals.  This area of expertise allows Jennifer to utilize her knowledge of what makes a candidate the "perfect fit", ensuring that every client and every opportunity is matched with the perfect applicant.
Job seekers looking for employment in Reception, Office Administration / Management, Human Resources, and Accounting, can contact Jennifer to discuss temporary and full-time opportunities. Email [email protected] .
Hannah Bennett
Recruitment Consultant & Social Media Manager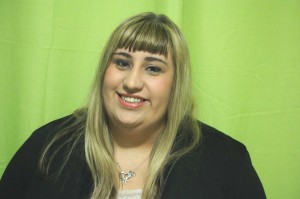 Hannah holds a Bachelor of Science Degree in Psychology, allowing her to have a perspective similar to that of Jennifer's in regards to client and candidate needs.
Currently she specializes in the full-cycle recruitment process for the placement of administrative professionals. She also specializes in inbound marketing including running all social media for the company.  Her skills allow her to understand the type of environment a candidate would thrive in and source passive or active talent via the internet.
Job seekers looking for employment in Reception, Office Administration/ Management, HR, Executive and Administrative Assisting can contact Hannah to discuss temporary and full-time opportunities. Email [email protected]
In Memory
Sherry Johnson
Former President & Owner
Sherry Johnson was the driving force behind Strictly Staffing Inc. It was her dream to create a business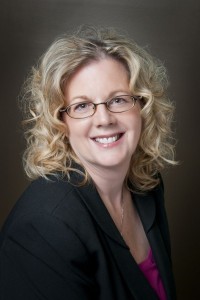 that was for other small businesses and to treat them with the integrity and respect they deserve. Sadly, Sherry passed away on June 24, 2013 after a long and hard battle with cancer.
Sherry had over thirty (30) years of experience in the staffing industry and helped successfully grow and manage one of the world's largest staffing companies. She provided personnel for all levels of private industry, corporations and government. Sherry was well practiced in the standards necessary to maintain and grow a company with very high ethics, as she worked for an ISO certified company for many years.
She was a member of Women in Business at Mount Saint Vincent University, a member of the Halifax Chamber of Commerce Ambassadors Committee and a member of several other local business networking groups. Sherry was also a member of the Association of Canadian Search, Employment & Staffing Services, which promotes the highest principles of honesty and fair practice in the staffing and recruitment industry.
Sherry, a certified coach, loved to assist candidates with finding their passion. She was always committed to contributing to her community and supporting a number of causes including Feed Nova Scotia, the Canadian Breast Cancer Foundation, and Nuts 4 Ribs in support of testicular cancer.